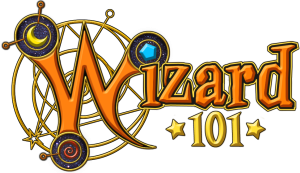 Created by KingsIsle Entertainment, Wizard101 is an elaborate virtual world in which magic and sorcery come to life in a quest that involves a massive cast of good, evil and frequently silly characters. Designed to fill the void between online play sites for the very young and games with mature adult player interaction, Wizard101 puts players in the fantasy role of Wizard apprentice at the prestigious Ravenwood School.
As players adventure through the magical 3D environments of Wizard101 they learn, collect and cast spells summoning fantastic cinematic creatures, collect bizarre pets and rare magical artifacts, solve puzzles, make friends, play mini games and more.
Extensive magical 3D world where players team up with friends and carry out quests to save Wizard City from the forces of Evil.
Collectible card-style duels that come to cinematic life as players cast spells alongside fellow and rival students.
More than 101 collectible spells that summon zany creatures such as Humongofrog, Evil Snowman and Stormzilla.
Seven different schools of magic, each with its own unique style and spells.
Many witty scenarios and characters based on history, mythology and pop culture.
The ability to adopt magical pets, like a tiny dragon or a flying pig.
Puzzles and mini-games that challenge players.
New outfits and accessories to earn or purchase for endlessly customizable Wizard avatars.
At the basic level, Wizard101 is free-to-play for as long as players choose.
Subscriptions provide advanced gameplay access for a monthly fee. Prices start at $6.95 per account per month for multiple accounts on the family plan, or $9.95 per month for the regular subscription. All items will be available to subscribers via in-game gold or item drops.
The micro-payment system now allows individual streets or "zones" to be unlocked for as little as $1.00.
Internet Connection Required
OS: Windows 98SE or later versions
Processor: 1GHz Intel Processor
RAM Space: 512 Megabytes
Video Card: Best results with GeForce 2 or equivalent (standard in most PCs)
Disk Space: 5 Gigabytes
Source: [1]
This page last modified 2009-01-30 22:06:53.