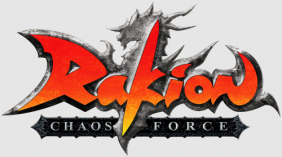 Once upon a time, there was a time when monsters ruled over the world and human beings were merely a small community. White Dragons, the king of the monsters, worried about the world becoming deserted and despaired due to the exceeding number of monsters. Therefore, they kept the balance between the monsters by waking up from their hibernation and eliminating any monster species that threatened to take over the world by overpopulating themselves.
However, one day, humans tried to take over the world by learning and training themselves with higher level of knowledge and magic than the monsters. The White Dragons started to wake up from their hibernation slowly, and the King of the humans, Zadro, tried to make truce with the White Dragons, but realized that it was out of his abilities to do so. Therefore Zadro tried to slow, or even to stop the attacks from the Dragons by actually going to their castle. The White Dragons watched the humans in interest because unlike monsters, they tried to reach an agreement through compromising, and they had the bravery that risked even their own lives.
Finally the White Dragons decided to give the humans another 500 years and went back to hibernation. The leaders of the Dragons transformed their form of life to something else and soared into the sky with traces of glitter behind them. The remaining White Dragons told Zadro: 'The leaders are always connected with this world, but will only watch and never come back on their own will. They will certainly keep their promise, but can you? Our waiting may bear a disaster, not mercy.'
Zadro announced this to all humans but the tales of the white dragon faded from everyone's mind even before two centuries had passed.
Rakion is an on-line "strategy action game". The game focuses on intense sword on sword battles with RPG style characters and settings, along with the strategic battle plans to provide the ultimate battle experience.
Like any good console games, Rakion delivers video game quality action. You can now experience palm sweating battles of console games online. Gamers can improve their combat skills and work out several strategies to win the battle alone or as a team.
Just like a MMORPG, the concept of gaining experience points and leveling up exists in Rakion as well. Through the level-up system, you can upgrade your character's skills and equipment as well as your summons. Summoned creatures will become much stronger as you level up.
The object of 'Rakion: Chaos Force' is to offer you the sensation of thrill and intensity of going into a battle to face your enemy. After standing face to face with your enemy you will first-handedly experience the intensity, and all of a sudden, you will find yourself engaging into a battle with your enemy with strong bash attacks and combination's.
Like other combat action games have, Rakion focuses on the simple rule of combat games. Special attack can inflict more damage but has a longer delay time. By knowing this you will feel a great deal of pleasure by taking advantage of others weak point with big blows.
Rakion also provides guard and catch techniques. Using various combination's, you can utilize strong catch attacks that will spin your enemy into the air giving you the opportunity to smash the enemy with your hammer. Also many different catch skills are provided in the game for you to use.
As you smash your opponents, their armor will break off bit by bit or blow up upon the impact. The broken armor parts will then become an aerial projectile which hit the wall and bounce off.
Enjoy watching your enemies armor parts fly in the air as you successfully inflict a critical blow on your opponent.
The impact of the attacks on the enemy is one thing Rakion differs entirely from other action games.
Simple combat action is not what Rakion desires. Rakion isn't just a combat game; it involves very complex strategies which turn the tides of the battle. Cell-system would be one of the ways.
Gamer can summon their creatures using CP (Cell Point) which you get through battle or by winning the game. Creatures will be a big support to you and your team, and can sometimes be used to distract your enemies. Every creature has different specialties. Size of these creatures varies from very tiny to enormous.
The creatures summoned by the teams will engage in an enormous battle, and you will able to learn what a true full-scale combat is about.
When gamers meet a critical situation, one can change itself into a powerful creature. It doesn't last long, but you can have enough power to change the course of the battle.
'Chaos System' is built to provide the greatest enjoyment in playing this action game. Get into a Chaos mode where many enemies are populated and become a creature of unlimited power.
There is more than Armor and Hit points in Rakion.
There are 10 abilities you can upgrade your character with, as character grows. Also players can combine specific items to maximize, the desired, ability of character. Armor, Weapon, Rings and Amulets items are available.
Level Up
Rakion is an on-line game that is based on intense action and tactics. And it also provides subtle pleasure of RPG game.
Other than your character, creatures also evolve. Gamer can upgrade their creatures to the way they want to be.
It's not fun to just play combat action games for two or three months, so Rakion provides varieties of ways to enjoy your game. Two of them are unique game rule and map designs that lead to strategic game playing.
The tides of battle situation can be reversed every time depending on the strategy of both teams. The objective of victory on Rakion is not just annihilating the enemy or destroying specific target. To gain the final victory, the gamers need two or three phases, a great teamwork and know-how to grasp the situation to judge one's course to either go offensive or defensive. These unique game rules are easy but they also make gamers work out thoughtful strategies.
OS: Windows 98, ME, XP, 2000, DirectX 9.0 or Higher
CPU: Pentium III 800Mhz
Memory: 256M
Video Card: GeForce 2 MX, Radeon 9200
Allowed Resolution Rate: 640 x 480
Average Frame Per Second: 25
OS: Windows 98, ME, XP, 2000, DirectX 9.0 or Higher
CPU: Pentium III 1.4Ghz
Memory: 256M
Video Card: GeForce 4 MX, GeForce FX 5200, Radeon 9500
Allowed Resolution Rate: 800 x 600
Average Frame Per Second: 40
OS: Windows 98, ME, XP, 2000, DirectX 9.0 or Higher
CPU: Pentium IV 2Ghz+
Memory: 512M+
Video Card: Geforce 3 Ti, GeForce 4 Ti, GeForce FX 5700+, Radeon 9600 +
Allowed Resolution Rate: Above 1024 x 768
Average Frame Per Second: 70
Source: [1]
This page last modified 2008-08-31 23:22:33.