This character profile is part of the FFXI Lore compilation. This page may contain SPOILERS. Read at your own risk.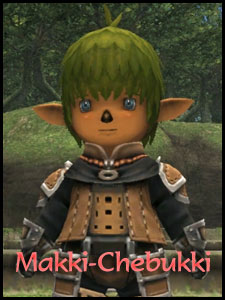 Race: Tarutaru
Gender: Male
Nation: Tavnazia
Discerning Quote:
Makki-Chebukki is the leader of the Chebukki siblings, who play a part in the Chains of Promathia storyline. He and his siblings search for their powerful wizard father.
Makki-Chebukki appears in cutscenes of the following quests and missions.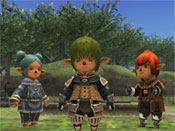 The Chebukkis
This page last modified 2009-11-28 02:37:42.