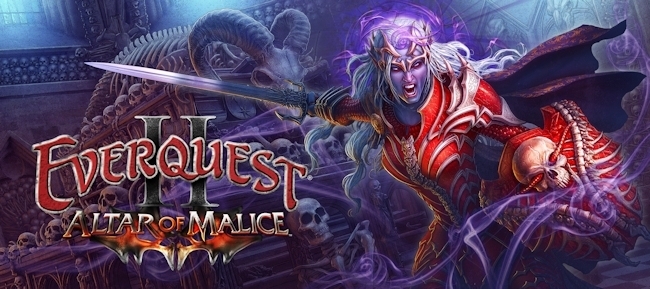 Expansion Timelines

Friends and Family Beta
Oct 1, 2014
All Access Beta Testing
Oct 7, 2014
Member Release
Nov 11, 2014
F2P Release
Nov 25, 2014
Adventuring
Crafting
Zones
According to SOE, raid progression is largely based on required resists as follows:
Tier 1 Heroics = 100K base resists recommended Tier 2 Heroics = 120K resists recommended Tier 3 Heroics = 120K + resists recommended
This is the current progression:
Tier 1 - Brokenskull Bay: Bilgewater Falls
Tier 1 - Brokenskull Bay: Hoist the Yellow Jack
Tier 1 - Zavith'loa: The Lost Caverns
Tier 1 - Zavith'loa: The Hidden Caldera
Tier 1 - Zavith'loa: The Hunt
Tier 2 - Brokenskull Bay: Bosun's Private Stock
Tier 2 - Ossuary: Resonance of Malice
Tier 2 – Castle Highhold
Tier 2 – Castle Highhold: Thresinet's Den
Tier 2 – Castle Highhold: Insider Treachery
Tier 2 – Ssraeshza Temple
Tier 2 – Ssraeshza Temple: Taskmaster's Echo
Tier 3 – Ossuary: Sanguine Fountains
Tier 3 - Ossuary: Choir of T'Vyl
Tier 3 - Ssraeshza Temple: Inner Sanctum
Pricing and Bonuses
For more information, see the ZAM article from October 20.
Altar of Malice will give access to all prior expansions except Age of Discovery.
Standard Edition: $39.99

"Altar of Malice on Canvas" house item painting

Collector's Edition: $89.99 and includes (in addition to the Standard Edition item) six additional bonus goodies.

Elite Mercenary: Battle-Mystic (Warrior-Shaman)
Striped Savage Pterodon Mount
Mage Tower Mirage (house item)
Prehistoric House Pet
three Gems of Armor Advancement
Eighty Days of Spell Research
As announced at SOE Live 2014.
The expansion is focused on Lanys T`vyl, the Shattered Seas and the mystery of the akhevans. In the Shattered Seas we'll find a volcanic island with dinosaur-worshipping pygmies, who are subsequently eaten by the dinos. A native lizardkin use these dinosaurs as mounts and also hunt them for parts to use in their armor and weapons. [1]
The Far Seas Trading Company's headquarters, Castle Highhold, has been taken over by ahkvans – yes, the ones from Luclin. The shissar temple, while protected by The Grey, crashed down to Norrath from Luclin and landed upside down. In this zone you will play from that perspective, though in some areas the ahkevans have righted with magic. Kithicor Forest will make its debut, and you can expect it to not only be scary at night, but also impossible to run along the outskirts of because it's an island – a fact which elicited an actual "HEHE" from Senior Producer Holly Longdale. [2]
Kaitheel clarified where the expansion's zones lie on the official forums:
| | |
| --- | --- |
| | The Tranquil Sea and the Phantom Sea are both located between D'Lere (Commonlands) and Karan (Antonica), in the great body of water known collectively as the Shattered Seas. |
In total, the expansion will include:
Level cap raised to 100 for tradeskill, adventuring and guilds
2 new overlands zones
14 new heroic zones
6 new raid zones
6 new advanced solo zones
HQs, L&Ls
4 new avatars
New tradeskill quests
Tradeskill apprentice with "best in slot recipes"
---
Originally reported as part of the expansion, the Aerakyn are actually intended as a separate feature releasing later in 2014. [3]
Launch Dates
November 11, 2014 (All Access)
November 25, 2014 (F2P)
---
This page last modified 2014-12-11 10:31:55.